17 Mar

Coronavirus (COVID-19) – Information for Employers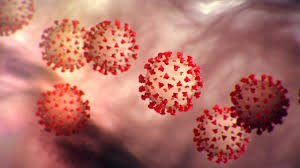 Our employees are our most important assets to our business. On 11th March 2020 the World Health Organisation (WHO) declared the outbreak of COVID-19 a pandemic, and the emergency has continued to escalate. Complex HR and operational issues are continually arising from the COVID-19 emergency and we as employers should be prepared for possible future implications to our employees.
A recent update on the 13th March 2020 states "We encourage employees and employers to work together to find appropriate solutions that suit the needs of individual workplaces and staff. This may include taking different forms of leave, working from home, or taking extra precautions in the workplace" click here for further information about Coronavirus and Australian Workplace Laws.
In light of this statement, reducing risk to avoid the spread of COVID-19 is paramount to your business as well as preparing for suitable workplace solutions for your employees. By taking steps now you can prepare to minimize as much disruption to your workforce and business-as-usual environment in relation to;
workforce's health and wellbeing;
business' workflow;
workplace flexibility;
reputation
reductions in production and revenue;
potential long-term effects on business continuity.
Whilst maintaining a working environment that is safe without risk to the health of employees and others to reduce exposure to non-compliance under the work /occupational health and safety legislation, HRM is recommending the following advice, workplace preparation and suggested measures;
If employees are not feeling well and show symptoms of COVID-19, direct them to self-isolate and get tested (as per Dept Health website below), especially if they have been in any country or region listed by Department of Health, or if they have been in contact with confirmed cases of COVID-19;
Establish a clear line of managerial responsibility for your business/organisation COVID-19 response – will it be CEO/Director or Operations Manager to provide all communications and relevant updates?;
Maintain and adhere to up to date workplace policies relating to infection control, workplace hygiene, risk identification and working from home (WFH) policies;
Educate and update employees on new information relating to the impact of COVID-19 on your workplace- avoid information overload;
Provide hand sanitizer and disinfectant wipes to allow employees to maintain good hygiene at work at all times;
Communicate with employees about support available if applicable, i.e. Employee Assistance Programs (EAP);
Refer to permanent employees' contractual agreement and leave entitlements;
Carry out leave liability reports for employees i.e. annual, personal and career's leave balances in preparation for employees leave arrangements.
Further suggestions may also be dependent on modern awards and enterprise agreements by which businesses operate under. The following may also assist you in making an informed decision for your employees and your business workflow;
Can employees perform alternate duties or work at alternate locations?
Is there a need to reduce work hours (on a temporary basis), have temporary salary reductions, take accrued personal, annual and/long service leave, or other flexible options?
Where possible, consider the option for employees to "Work from Home" (WFH) if possible- Do you have relevant approvals/procedural flows in place? i.e. employee should complete form for Management approval or at least obtain email approval in writing?
Reducing non-permanent workforce? Management/HR discussions to plan future workforce requirements?
Let us assist with short term solutions such as temps &/or contractors?
For further advice or information about developing relevant workplace policies/procedures, resourcing, modern awards and contractual obligations or possible redundancies, please contact HRM: Sally Desch (HRM Director) or Lucy Dwyer (HR Consultant) phone – 5430 7750 or email Sally@hrmcc.com.au
For the most recent updates/information on the virus, including requirements and conditions around isolation and quarantine periods and when testing should be sought, we suggest you continually visit the Australian Government (Department of Health) website click here for further information.